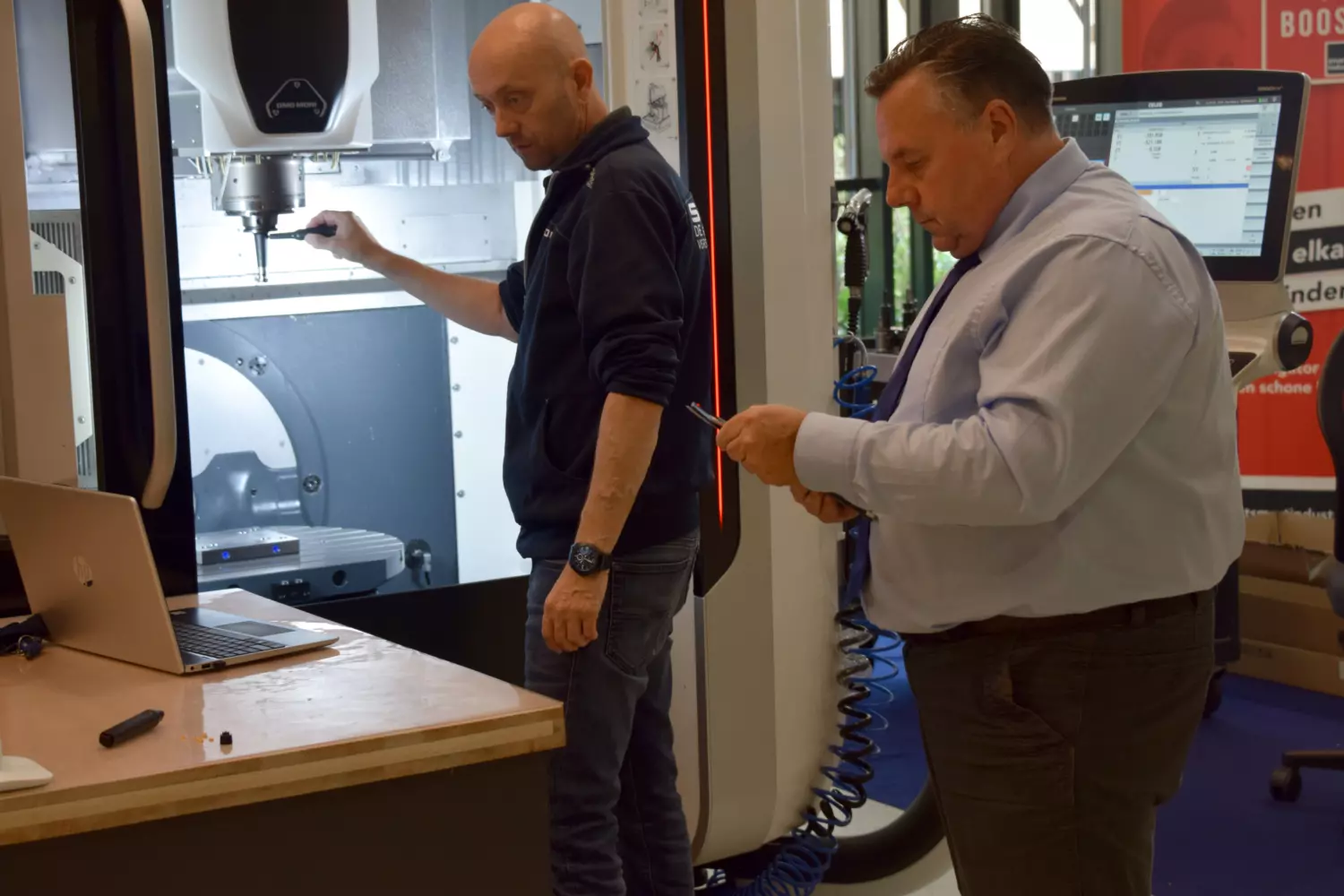 STODT and SECO together stand for digitization
Digitization is the keyword in the world of Industry 4.0. This development stands and falls with the correct training of professionals. STODT trains these professionals in a digital learning environment for the machining industry and has high-tech machines and innovative software tools.
SECO Tools also contributes to digitization. For example, SECO Tools has designed a Tool ID system to connect analog tools to the digital world. The Tool ID is a practical and retrofit identification system for cutting tools. This new and innovative Tool ID system increases tool productivity, reliability and efficiency for manufacturing industry manufacturers. In addition, Tool ID is extremely suitable for structuring tools and processes in the workshop. This sounds like an efficiency boost, but is it true? And can one work with this system at all educational levels?
The innovative testing ground
The TOOL ID system pilot was introduced 4 months ago at STODT by Kevin Hanson from Seco Tools Benelux, as a test case within STODT's innovative Machining 4.0 project. In this project, STODT guides SMEs in the manufacturing industry to raise the knowledge and innovation capacity in the sector to a higher level. The digital learning environment at STODT is a wonderful testing ground. Bob Selker (project manager) and Kevin Hanson (SECO Tools) have a long-standing partnership and both know well the target group that will be working with the Tool ID System in the future. For this reason, the Tool ID has been implemented in the BBL 4 Machining Technologist training at STODT. The young machinists can work with this software and gain experience within the training. They now see the Tool ID as added value in their working environment. The students indicate that this is because you gain access to the product, data and services within seconds. You prevent mistakes and you work sustainably. The Cloud-based environment gives you access everywhere and paperless work becomes very common. Which employee wouldn't want these benefits? In addition, the software is quickly implemented and operational with low initial costs.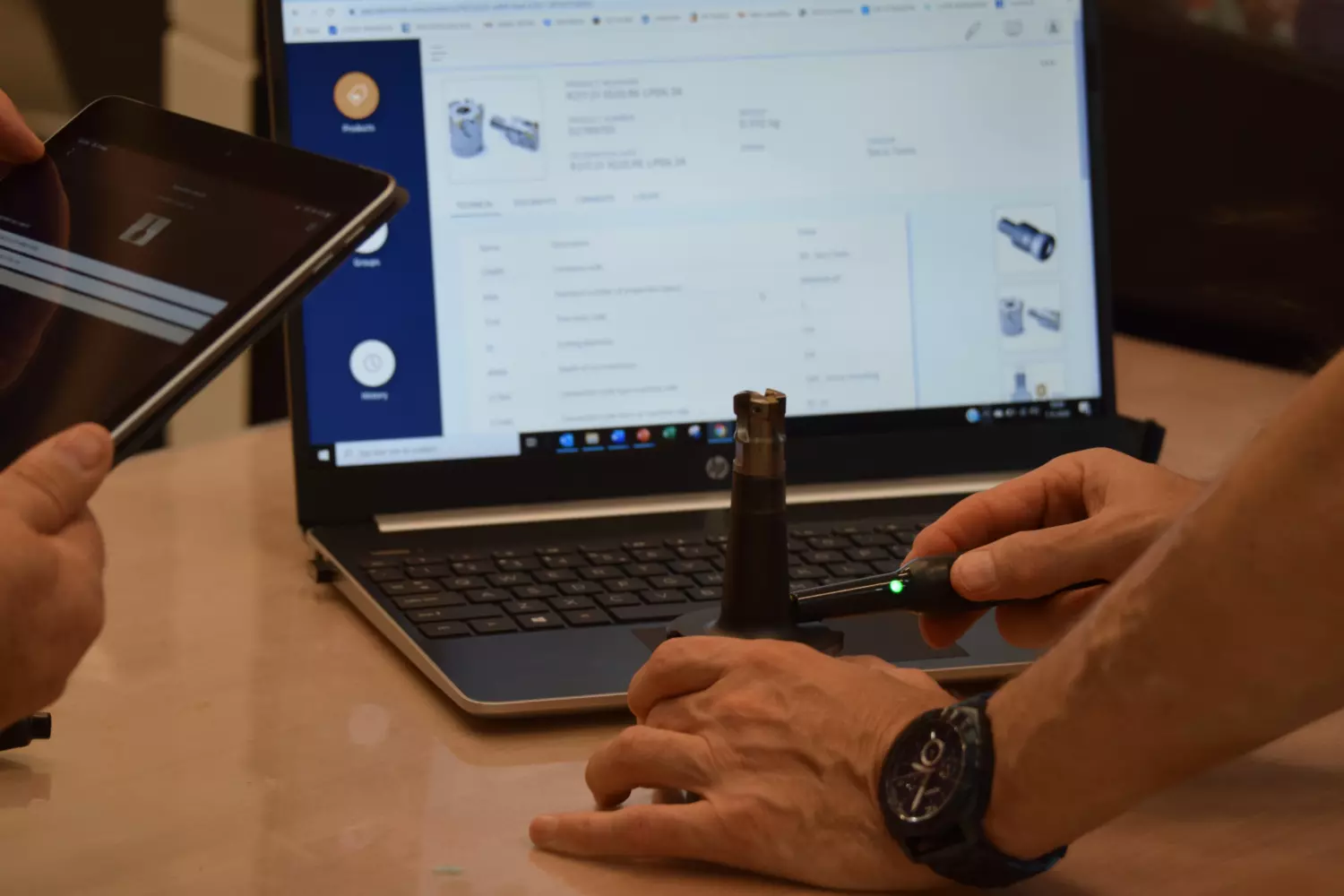 Industrial internet of things (IIOT)
The Tool ID solution consists of the following elements: the reader, the tags, the app, the dashboard and the database. The wireless Reader scans tags on the tool and connects to any smartphone, tablet or PC via Bluetooth.
The app links the tags to a database with currently more than 40 CNC tooling suppliers and provides access to information on more than a million products. The online dashboard offers full transparency and traceability and can provide users with an overview and valuable insights into their tooling eco system. The Tool ID is software combined with hardware that converts existing products into smart products by means of durable RFID tags and readers. Cloud computing connects mobile devices and RFID technologies and we rightly call this an Industrial Internet of Things solution.